Jacksonville Gutter Cleaning To Reduce Your DIY Home Maintenance Needs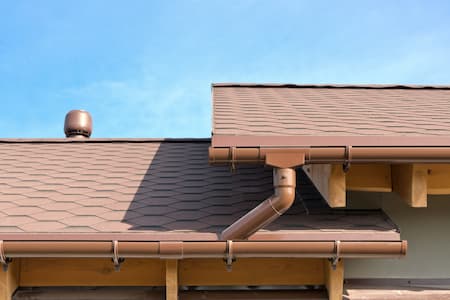 Your gutters do a lot to protect your Jacksonville home or business, so why not make sure they look their best and brightest, too? At Epik Power Wash LLC, we offer detailed gutter cleaning services, all throughout the year. Our prices are competitive with other local pressure washing companies, and when you work with our team, you'll never experience any unnecessary fees or hidden charges. We believe in creating an honest and professional working relationship with all our Jacksonville customers. We want your home or business to look the best on the block, no matter what the weather is like outside! If you're ready to experience the best pressure washing for Jacksonville, call Epik Power Wash LLC today at 904-802-9629. We offer free estimates for all of our gutter cleaning services!
We Offer Top-Notch Exterior Washing For Gutters!
Because your gutters are one of the most used areas around your home or business, they're especially prone to buildup and grime over the years. Regular gutter cleaning will help ensure that your gutters look beautiful all throughout the year, as well as stay functioning properly. Some examples of stains and buildup we can clean from your gutters include:
Mold

Moss

Mildew

Bacteria

Black algae buildup and stains

Dirt and grime

Wildlife debris

Tree sap

Organic matter buildup and stains

And much more!
If it's on your roof and gutters, we're confident that our highly experienced pressure washing team can clean it quickly and efficiently. Plus, regular gutter cleaning can also help detect rooftop and gutter damages early on, before they grow larger and more expensive to fix. Our team can help you save money on repairs in the long run, all while keeping your Jacksonville home looking fresh and bright, no matter what the weather is like outside! Call Epik Power Wash LLC today at 904-802-9629.
Regular Gutter Cleaning Will Protect Your Jacksonville Investments!
Regular gutter cleaning can do many things for your Jacksonville properties. Along with keeping your gutters clean of debris and grime, gutter cleaning will also:
Increase the curb appeal of your home or business

Keep your property looking clean and fresh, all year round

Help to protect your investments

Spot potential roof, gutter, and shingle damages early on

Increase the overall value of your home or business

Save you money on repair work in the long term!
There's no better time to schedule your next gutter cleaning appointment. We can help your Jacksonville home or business look ten years younger, all while protecting your gutters from harmful buildup. Along with our great gutter cleaning services, our team also offers window cleaning, building washing, fleet cleaning, and house washing - and those are just a few examples! Call our team at Epik Power Wash LLC today at 904-802-9629 to schedule your next pressure washing service.
Need a Pressure Washing Expert?
Call Epik Power Wash LLC!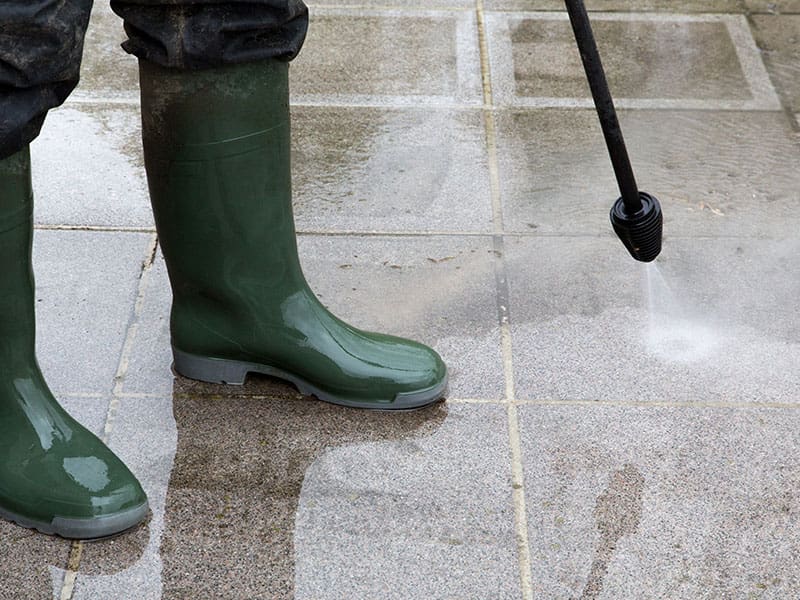 Recent Blog Articles
How Often Should I Pressure Wash My House?

Regular pressure washing is an important step towards ensuring that your Jacksonville properties look beautiful, all throughout the year! We find that your surfaces will benefit the most if you have them professionally pressure washed at least a couple of times a year. Doing so will […]

How To Clean Black Algae

The easiest and most effective way to clean black algae is through our soft washing services, which combine a lower water pressure with a signature cleaning agent. Soft washing poses no harm to your sensitive surfaces, and they can quickly and efficiently clean any surface from […]
Contact Us Today
Call Today for Expert Pressure Washing In Jacksonville & The Surrounding Areas!